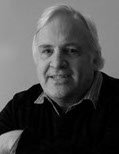 KEVIN PARKER - EXECUTIVE COACH
● A leading European consultant in the areas of Change Management, Leadership and Performance
● Qualified and experienced Executive Coach for 10 years
● Qualified Mediator
● Joint author of several books, including 'How to Take Part In The Quality Revolution', 'The Total Quality Experience', 'Sailing Through Six Sigma' and 'Management Consulting'
● Has guided many clients in maximising the potential of their organisations through strategically focussed leadership and change programmes since the mid 1980's
Recent Clients
One of Kevin's clients has included a senior partner at PricewaterhouseCoopers who was taking on more responsibility. She was the most senior woman in the organisation at the time and the coaching focussed on how she could be more successful in this predominantly male world. She has recently retired and now leads an organisation supporting women in business.
The Foreign & Commonwealth Office brought in Kevin when considerable changes were taking place there and he was asked to coach one of the Directors about how he wanted to respond to these changes. In the end the Director decided to leave the organisation and Kevin was able to help him think through what he wanted to do and prepare him to interview for his dream job with the British Antarctic Expedition.
At Kohler plc, a leading supplier of luxury bathrooms and owner of the Old Course Hotel at St Andrews, he continues to coach a UK director on the challenges of taking up a new position in the organisation.
Kevin also coached the head of a successful PR company who wanted to think through how best to exit from the company and retire while still leaving the business successfully intact. He achieved his outcome and has since gone on to develop a portfolio Non Exec career.
The Head teacher of a large Comprehensive School benefitted from Kevin's expertise when she had recently been promoted from Deputy to Head at the school and had difficulty with her team and concerns about the upcoming inspection. The team issues were dealt with and the school attained a high score in the inspection. She has since felt more confident in dealing with her team.
Professional Background and Qualifications
Kevin has worked with many of the leading companies in the world across all business sectors. While a senior partner in PA Consulting Group he led a million-pound investment to enhance consulting services in major change, visiting a wide range of world class companies in Japan, the USA, and Europe and this has given him deep insights into what leads to success. He maintains links with Wharton Business School (USA) and Erasmus Business School in Holland on areas of Strategy and Leadership.
He often uses his passion for sailing as a way of exposing leaders to new challenges and to practice their leadership skills.
He holds the following qualifications:
● Honours Degree in Economics from the University of Bristol
● Diploma in coaching ILM, 2005
● Qualified Mediator
● Yachtmaster
● Listed in the 'Who's Who' of Britain's Business Elite