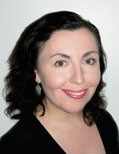 MARIANNE O CONNOR - EXECUTIVE COACH
● Qualified Executive Coach specialising in Personal Impact & Brand
● Experienced trainer, facilitator and communication skills consultant
● Draws on her experience as an actor to encourage clients to communicate with confidence and credibility, using a wide range of voice and body language skills
● Presentation Skills Coaching
Marianne brings a wealth of experience and skills to ensuring that her clients are clear about their objectives and have the motivation and capabilities to succeed. Her personal impact coaching focuses on enabling the client to access their authentic personal presence with particular emphasis on developing heightened physical awareness and vocal confidence.
Recent Clients
Marianne's skills have benefitted organisations such as Accenture, the BBC, KPMG, Clifford Chance, Channel 4, Henderson Global, the FCO and Allen & Overy.
Recent client work includes coaching a senior lawyer applying for partnership to present their personal business case to board. She delivered training on a Leadership Programme for senior management of an NHS trust and worked on a Senior Management Programme at the MOD providing coaching skills for strategic leadership. For Kohler Mira, Marianne has delivered a series of management training workshops in Paris and London.
Professional Background and Qualifications
● Diploma in Leadership Mentoring and Executive Coaching from The Institute of Leadership and Management
● An actor, communication skills consultant, coach and trainer
● Member of the European Mentoring and Coaching Council