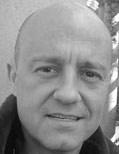 ROGER LLOYD-THOMPSON - EXECUTIVE COACH AND ACTOR
● Five years experience as an executive coach
● Passionate and experienced advocate of Forum Theatre
● Impact skills and communication workshops an area of expertise
Roger's vibrant personality and years of acting experience make Forum Theatre an ideal method for improving interpersonal skills and management performance. Forum Theatre is a technique in which professional actors create scenarios that specifically highlight the challenges that need to be addressed by an individual or a group. By observing and replaying scenarios with changing variables, the client is better equipped to change their own script for an improved result. Additionally, Roger uses the Golden Personality Type Profiler as an invaluable tool for Coaching, Leadership Development, Career Counseling, Team Building, Conflict Management, Improving Communication and Stress Counseling.
Recent Clients
Roger's recent clients include the BBC, where he was involved in leadership training, and Royal Caribbean Cruises, for whom he led communication workshops. Management at Pearson improved their sales and impact skills through Roger's expertise, and the FCO hired him to teach coaching and assessment courses. For Kohler Mira, he delivered a series of management training workshops in Paris and London. Board level and senior management were taken through an intensive two-day programme focused on developing the confidence to handle difficult conversations in the workplace.
Professional Background and Experience
Roger works as an actor and writer. He has a BBC radio show to his credit and regularly performs his self-written one-man shows. This experience allows him to coach presentation and impact workshops with authenticity and integrity.